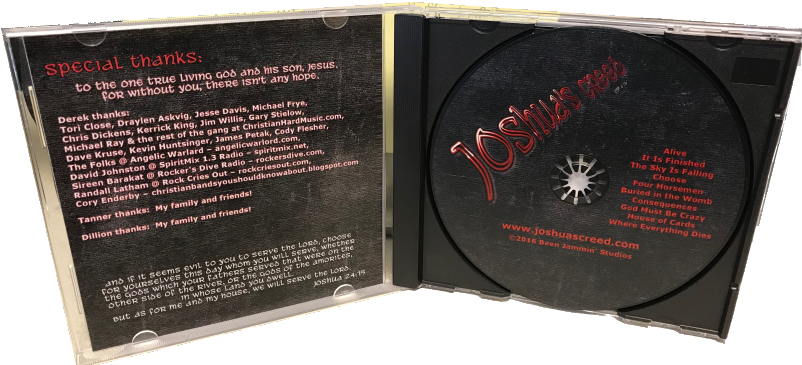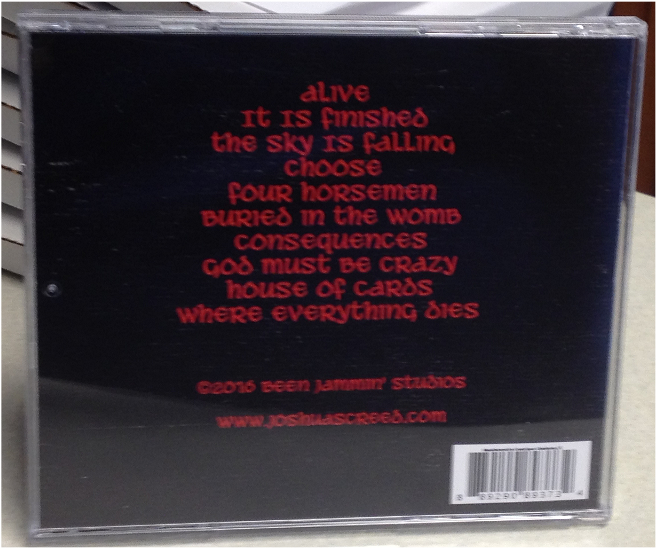 Joshua's Creed – Joshua's Creed – Sept 20th, 2016
The debut, self-titled CD from Joshua's Creed contains 10 hard rocking songs that are sure to please! Price is $9.99 + Shipping: Buy Now.
Song List: Alive, It Is Finished, The Sky Is Falling, Choose, Four Horsemen, Buried In The Womb, Consequences, God Must Be Crazy, House of Cards, Where Everything Dies
CD's: Also at: CDBaby
Digital Download: Bandcamp – iTunes/Apple Music
Or check your favorite Digital Distributor!